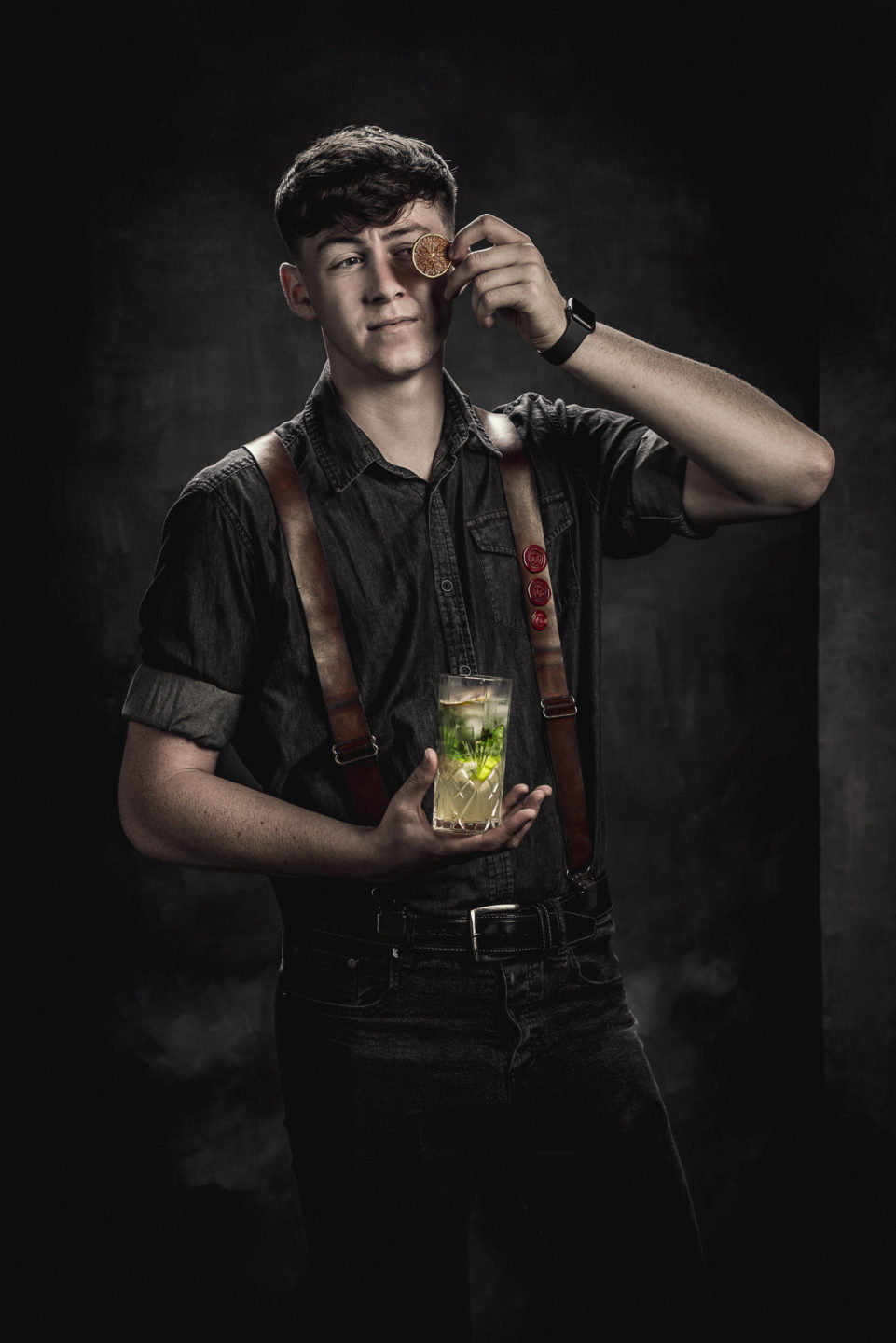 Meet the Team – Tommy
What is your name?
Tommy McKenna
Where are you from?
Ballyporeen Co.Tipperary
Tell us a little about yourself?
6ft 2, brown hair blue eyes, can reach anything off the top shelf. I am currently studying to become an architect.
What's your favourite place to work in at 101 Limerick?
Yard Bar, yard bar is neat, compact and it's where the funs at. Are you really in 101 if you're not in the Yard on a Saturday night?
What is your favourite drink to serve?
Espresso martini or whisky/amaretto sour. Designing the top of those cocktail is the best and it's so satisfying to see a cocktail well-made and garnished.
What inspires you?
Definitely the team of bar staff around me in 101. Inspiration is never too hard to find when you work with some of the best mixologists in Limerick.
Most memorable experience in 101 Limerick?
My first day in the boardroom. Working a bar all by myself with a room full of customers, with myself and the waitress (Grace) absolutely banging out orders without any problems.
What can customers expect on a night at 101 Limerick?
Customers are definitely well looked after and never have to wait too long for service. Anyone who is someone is in 101 Limerick. It's the place to be. Customers can always expect a show at 101. Along with some fantastic drinks a great atmosphere. If you're in 101 you're in for a good time.
Favourite person to work with?
Favorite person to work with in 101 is Greg. We both work for each other and the team behind the bar. Cocktails get made quick and to the highest standard and we always have fun doing them.
Fun fact about you?
I'm a twin. You might have seen him working in another bar around Limerick.